Case Study: Witness / Overbrook Foundation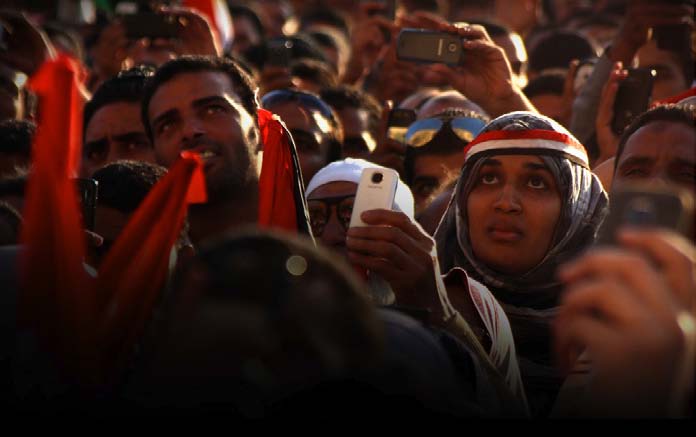 OVERVIEW
Project summary: Human rights organization that engages advocates, citizen witnesses, and key stakeholders in policy, law, media, and academia on the use of video to address diverse human rights issues around the world.
Narrative challenge: Ensuring that the changing media and technology landscapes better protect human rights, and that people using video to create change can do so safely and effectively.
Evaluation metrics: Number of training resources created, and activists and citizen witnesses trained and supported; adoption of new human-rights-friendly standards and practices in the technology and international criminal-justice fields.
Websites: Witness.org Overbrook.org
The 1991 beating of motorist Rodney King by Los Angeles cops might have been just another incident relegated to police logs had it not been for a witness. Standing on his apartment balcony, a man named George Holliday recorded the episode on his Handycam, and the resulting video quickly made its way onto TV screens worldwide, igniting public outrage over police brutality and racism.
The video's powerful impact helped propel an idea that musician and activist Peter Gabriel already had; WITNESS was formally founded in 1992 to "give cameras to human rights activists around the world," and has since grown into a much larger organization using what it calls "video advocacy."
"Stories are a critical part of our overall strategy on human rights," says WITNESS executive director Yvette Alberdingk Thijm. For a video clip to make sense—much less to effect change—she says it needs to be "put in the context of a larger story about a human rights situation." The video of the Rodney King beating, though not connected to WITNESS, demonstrates the point: It resonated precisely because it was widely understood as an example of a pattern of abuses by the L.A.P.D., or, using a wider lens, as part of a centuries-long history of institutional racism in the U.S. How a story is framed, then, shapes the impact that a witness's video will have.
From its inception, WITNESS worked to outfit human rights groups worldwide with video cameras, at a time when such equipment was more of a luxury; the organization soon started to complement the technology with hands-on training, so as to best support partner groups on their issue-driven campaigns. In the U.S., for example, the Elder Justice Campaign, conducted with the National Council on Aging, successfully used video stories to fight for elder abuse protections to be included in health care reform. As the landscape changes yet again, WITNESS is shifting its focus once more.
"Millions of people use
video to expose human
rights abuses. For a video
clip to have impact, it
needs to be authenticated,
seen by the right people,
and put in the context of
a larger story about a
human rights situation." —
Yvette Alberdingk Thijm
"Our strategy has to keep pace with the changes in technology," says Alberdingk Thijm. In an era when people can shoot video on their mobile phones and distribute it online, access to technology is no longer the biggest challenge. Instead, she says, the big question is how to "work with allies to build a safer and more conducive 'ecosystem' for human rights."
To that end, WITNESS has developed soup-to-nuts resources that support the entire human rights field. These include a free online Video Advocacy Planning Toolkit and curriculum, which includes a module on "Storytelling for Change"; the ObscuraCam and InformaCam phone apps made in partnership with the Guardian Project; successful advocacy for YouTube to add an anonymity feature to its platform; a partnership with Storyful on the YouTube human rights channel; an ever-growing archive of human rights video footage, and a guide to how to archive such footage; as well as a peer network and other programs to support video-for change activists.
For the Overbrook Foundation, which funds human rights and environmental conservation, the interest in WITNESS springs from a belief that "the advocacy organizations that are going to have the biggest impact are those that are either making media, influencing media, or providing media tools and training to other organizations," says the foundation's president, Stephen A. Foster.
"In contemporary communications, you have to abandon the traditional ideas of big media mentions," he adds. "The question now is, how do you get your messages out to your constituencies, and how do you hear from those constituencies in ways that will bolster your work?" The better that WITNESS addresses such questions, the more George Hollidays will be equipped to expose—and contextualize—the Rodney King incidents happening worldwide.

Read the "Storytelling for
Change" module in WITNESS's
curriculum on video advocacy.