Blog
Storytelling guide: Don't tell boring stories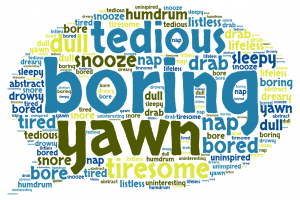 Some topics lend themselves to good social-change stories — education or health. Other topics like an net neutrality aren't such an easy sell.
How do you tell good stories about so-called "boring" issues? That's the topic of a chapter in the new Narrative Arts guide on "Storytelling and Social Change" — available as a downloadable PDF (sign-up required) or in an online magazine format.
The chapter on "boring topics" offers practical tips on telling good stories! Check it out!