Blog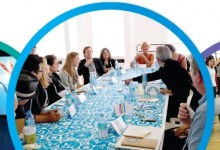 The Future of Storytelling — a two-day gathering of visionaries in media, technology and communications ...
COOL WEB TALKS ON CHANGING THE STORY! The good folks at the Center for Story-based Strategy are now in ...
POP CULTURE SALVAGE PODCAST: The funny and insightful folks at the Center for Artistic Activism have a new-ish monthly podcast ...