Here are some of our favorite resources on the topic of storytelling and social change. First on the list is our guide on "Storytelling and Social Change." Below that are listed other excellent publications we drew on for our guide. Got a great resource you'd like us to know about? Drop us a line at info@narrativearts.org.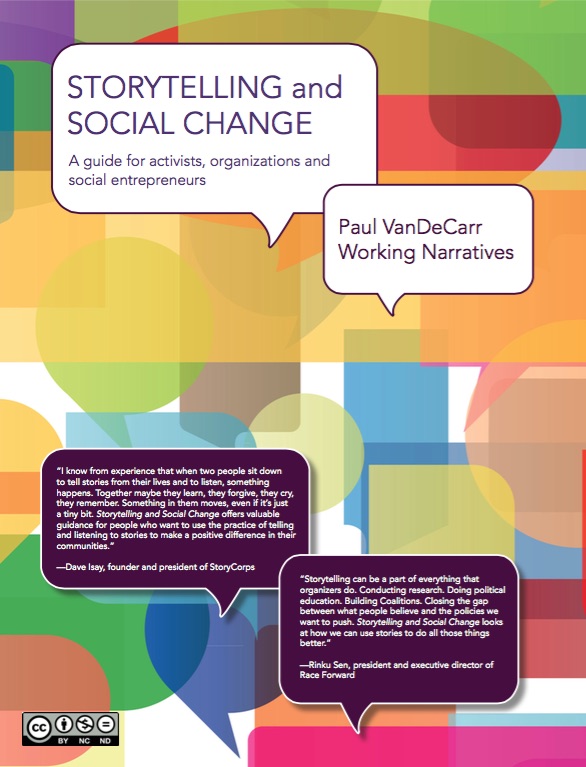 Storytelling and Social Change: A Strategy Guide, by Paul VanDeCarr for Narrative Arts, 2015. This comprehensive guide is available in an online-magazine format, as a PDF, and in a print edition. The second edition provides chapters on such practical matters as how to engage new audiences, get great stories from an interview, and tell stories in diverse media and forms. The online version also includes a series of 10 case studies from the first edition of the guide.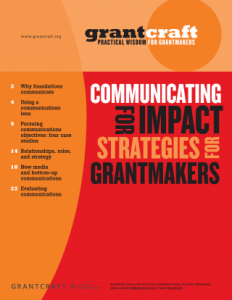 Communicating for Impact: Strategies for Grantmakers, by Paul VanDeCarr and Anne Mackinnon, © 2009 GrantCraft. "Foundation communications goes far beyond an annual report or the occasional press release about grantees. … See how grantmakers use a 'communications lens' to develop strategy, evaluate impact, take advantage of new media technologies, and more."
Dream: Re-imagining Progressive Politics in an Age of Fantasy, by Stephen Duncombe, 2007. "What do Paris Hilton, Grand Theft Auto, Las Vegas, and a McDonald's commercial have in common with progressive politics? Not much. And, as Stephen Duncombe brilliantly argues, this is part of what's wrong with progressive politics. According to Duncombe, culture—and popular fantasy—can help us define and actualize a new political aesthetic: a kind of dreampolitik, created not simply to further existing progressive political agendas but help us imagine new ones." The book is also available as a PDF here on the author's website.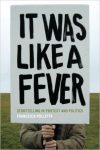 It Was Like a Fever: Storytelling in Protest and Politics, by Francesca Polletta, 2006. "[S]ets out to account for the power of storytelling in mobilizing political and social movements. … A rich analysis of storytelling in courtrooms, newsrooms, public forums, and the United States Congress, It Was Like a Fever offers provocative new insights into the dynamics of culture and contention."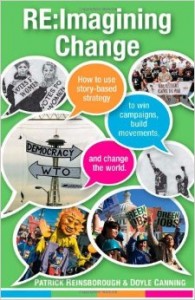 Re: Imagining Change: How to Use Story-based Strategy to Win Campaigns, Build Movements, and Change the World, © 2010 by Patrick Reinsborough and Doyle Canning, of the Center for Story-based Strategy (formerly smartMeme). Provides hands-on tools, theory, and illuminating case studies on story-based strategy for the next generation of innovative change makers. In addition to sections on "narrative power analysis" and the "battle of the story," the book outlines a "points of intervention" framework to help organizers effectively challenge dominant narratives and reframe issues.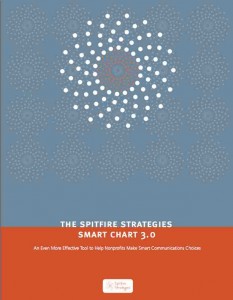 Smart Chart (TM) © 2012 Spitfire Strategies. Online or PDF versions of "a planning tool that helps nonprofits make smart choices and develop high-impact communications strategies." The interactive Smart Chart 3.0 is an online tool that can help you make and assess strategic decisions if you are: Just starting the communications planning process; Evaluating a communications effort already in progress; Reviewing a communications effort you've already completed.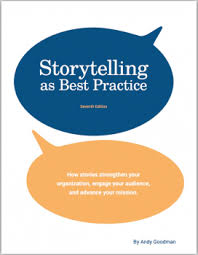 Storytelling as Best Practice, by Andy Goodman, Seventh Edition © 2015. "Whether you work at a small nonprofit, large foundation, or any public interest organization in between, storytelling remains your single most powerful communications tool. The only question is: are you making the most of it? Storytelling as Best Practice can help ensure you do."