Blog
Announcing our new storytelling guide!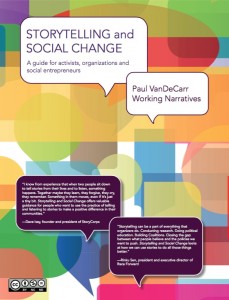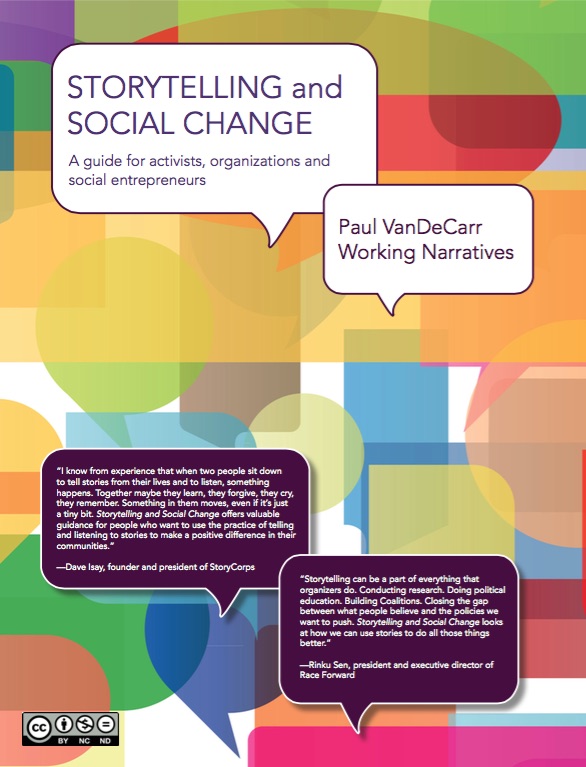 Break the mold on your social-change storytelling! Check out the second edition of "Storytelling and Social Change," Narrative Arts' free guide for nonprofits, activists, funders, storytellers and other change-makers.
What you'll find: You'll find great ideas collected nowhere else, like how you can use fiction, humor and history—and the many forms your stories can take beyond just web videos and keynote anecdotes. There's also fresh wisdom on familiar topics such as how to reach new audiences and evaluate your impact.
Three version of the guide: An online version so you can share the whole guide or individual chapters via email or social media. A PDF version so you can see everything at once. And the print version will be available soon.
Exciting stuff coming in 2016: Narrative Arts will be offering an online course in storytelling. Live events in New York and other cities. And a social-change storytelling competition.
Keep in touch: Visit us on Facebook or Twitter, or email anytime, info@narrativearts.org
Share on social media: Please share the sample tweets and posts below.
Break the mold on your social-change stories! Fresh wisdom in new @wnstory guide. http://bit.ly/1XTCoZ9
Can social-change stories be funny? Fresh ideas on that & more in new @wnstory guide http://bit.ly/1XTCoZ9
Narrative Arts has great ideas on storytelling and social change in new guide @wnstory http://bit.ly/1XTCoZ9