Blog
Weekly roundup: Art against guns, Hip-hop against smoking, etc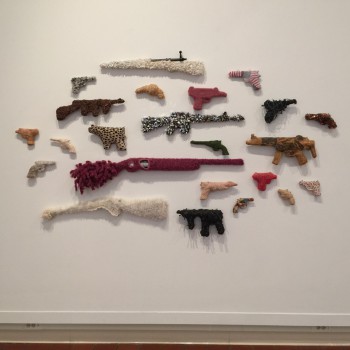 Jarilea Zempel responds to the gun issue through her art — wrapping guns in elastic. See images and read the story!
Filmmaker Eddie Martinez piece writes about what happens "when filmmaking unexpectedly becomes a family affair" — and sometimes he has to take off the filmmaker hat and be a friend.
National Public Radio takes a look at how the FDA is using pop culture — specifically, hip-hop — to talk to teens about smoking.
High-quality "Images of Empowerment" for use by NGOs — for free. This comes from the Communications Network e-newsletter. "The Hewlett Foundation, Getty Images Reportage, and Women in Informal Employment: Globalizing and Organizing, have partnered to release over 1,000 high-quality editorial images for free NGO use. See how organizations are putting these to use here, here, and here.