Blog
Weekly roundup: Story Center, African-American Museum, more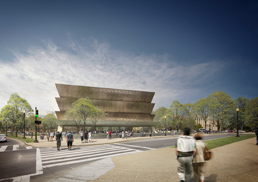 The National Museum of African American History and Culture opens on the National Mall in Washington, DC this September, and curators are facing some tricky questions about what to include or not include, as the New York Times reports. Also check out the Museum's website for online exhibits and news about the opening this fall.
Communicating about data can drive change, according to the President and a Vice President of the Annie E. Casey Foundation (AECF) in an article in the Stanford Social Innovation Review. Since 1990, AECF has issued the KIDS COUNT report and other data on children's well-being in the U.S. The article is the latest in the "Case for Communications" series, a collaboration between the Stanford Social Innovation Review and the Communications Network.
The International Storytelling Center, most famous for hosting the annual National Storytelling Festival in Jonesboro, Tennessee every October, is blogging regularly. Recent posts have been on Chinese artist Ai Weiwei, and fans' stories about the late David Bowie.