Blog
Storytelling round-up for the new year: books, films, theater, journalism and more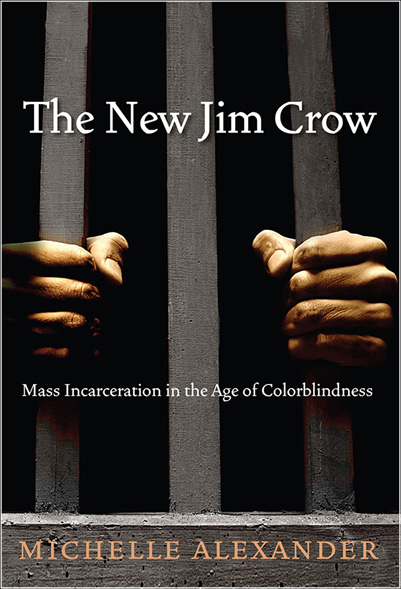 BOOKS AND SOCIAL CHANGE: Media Impact Funders uses Michelle Alexander's book The New Jim Crow: Mass Incarceration in the Age of Colorblindness to examine the role of books in creating change. Read this article, or click through from there to the group's case study on the book. First published in 2010, the book now has 400,000 copies in print, and has been widely used by groups fighting to reverse the country's upward trend of locking up millions of people.
STORYTELLING ON "WHAT'S POSSIBLE": An excellent new blog post on "frank" looks at "Storytelling that Goes Beyond 'What Happened' to 'What's Possible.'" Author Bruce Trachtenberg writes, "Few things grab our attention more than news about disasters…  The more tragic the event, the greater the interest and the volume of news coverage." But what happens after the news coverage fades and what can we learn from it? The blog post helpfully explores the practice of "restorative narratives," by the organization Images & Voices of Hope. I mentioned that organization here on the blog last month, but the "frank" blog post goes deeper. Great reading.
THE PRISON PUBLIC MEMORY PROJECT: I was pleased to come upon the Prison Public Memory Project, which"uses public history, art, and new media technologies to engage communities in conversations about the complex roles of prisons in society." The project has plans to go national, and has started in Hudson, New York. Stories now on the site draw on historical photographs, letters, news stories and other sources.
THE IMPACT FIELD GUIDE & TOOLKIT: A newish resource on how to put social-issue films in service of social change. Sections I found especially useful were "Impact Distribution," "What Makes Great Evaluation," and "New Tools for Impact Documentary."
THEATER GROUP MEETS MENTAL HEALTH AGENCY: An article in the Chronicle of Philanthropy looks at how an Illinois mental-health group called Turning Point teamed up with the theater group Erasing the Distance to create and perform a play about how clinical depression affects a family. The play, "Tell Me What You Remember," was based on the experiences of a real-life family; the play aimed to reduce the stigma of mental illness, and helped Turning Point have some meaningful conversations with loyal donors.