Blog
Are you in?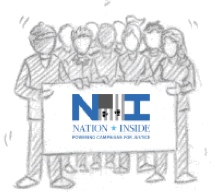 Thanks for helping to create social change in the South and nationwide by supporting Narrative Arts. Because of your support we raised 26,100 dollars in December! Together, we're changing the story on some of the biggest challenges our country faces. Your support:
Strengthened our Nation Inside network, which connects 38 state-based grassroots campaigns and 94 grassroots leaders working to end mass incarceration.
Launched the third year of our Prison Poetry Workshop which has, to date, engaged with 1,492 prison poets and collected over 20,000 prison poems. In 2018, we'll be launching a daily Facebook post that highlights some of this content and asks for your feedback, which will be forwarded to the writer.  Get involved, here.
Kickstarted our Free Movement Conference, which not only uses running and walking groups as an organizing logic but networks over 300 Southern activists in building a racial and social justice movement. This year will be our biggest and best conference yet!
Deepened our commitment to removing $1 billion of prison profiteering from the pockets of corporations through legislation, litigation and corporate accountability.
And now, in 2018, you can help us push forward in a few ways.
Donate. Your contribution will cover the prison mailings, research, artworks, public education campaigns, trainings, and other activities that aid Narrative Arts in engaging grassroots activists, artists, the formerly incarcerated, and many others.  Show your support here.
Invite. Want another way to help out in the new year?  Invite us to present our work to your community. Just write to us at  info@narrativearts.org.
Share. Finally, please tell us what you're up to. Working on a new art-for-justice project? Organizing your community? Doing something good at work or on the side? Let us know!
Thanks so much.