Narrative Arts comes into contact with many vibrant organizations using storytelling, media and the arts to effect social change. A few of those groups are listed below. If you want to talk with Narrative Arts about hiring us to train your organization or grantees, write to info@narrativearts.org.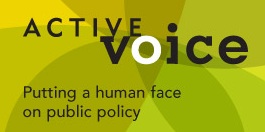 Active Voice Lab is a team of media strategists who build tools that help people use stories, art, and culture to advance social change. The organization leverages three decades of hands-on experience to conduct research, test pilot projects, and consult with creative leaders. One of its resources is ACTivate, an online planning tool that helps funders, media makers, and other partners leverage story-based resources (films, digital content, live events, social media) to contribute to their long-term goals. Several projects funded by the Ford Foundation and MacArthur Foundation are using ACTivate to prompt thinking about reaching audiences "beyond the choir" and what can and should be measured when using stories to promote change.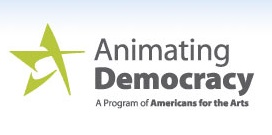 Animating Democracy, a program of Americans for the Arts, since 1996 has been documenting and disseminating stories that inspire, inform, promote, and connect arts and culture as potent contributors to community, civic, and social change. Grantmakers have been critical partners and participants. Sample projects include the Arts & Civic Engagement Impact Initiative, and related case studies, with support from the W.K. Kellogg Foundation; thematic books and in-depth portraits of arts and civic-engagement and dialogue projects, with initial investment for the latter from the Ford Foundation; and the Arts & Social Change Mapping Initiative, which is supported by the Nathan Cummings Foundation, CrossCurrents Foundation, Open Society Foundations, Lambent Foundation, and Surdna Foundation.

Arts & Democracy builds the momentum of a growing movement that links arts and culture, participatory democracy, and social justice. It supports cultural organizing and cross-sector collaborations, raises the visibility of transformative work, cross-pollinates cultural practitioners with activists, organizers, and policy makers, and create spaces for reflection.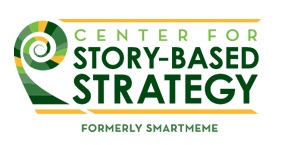 The Center for Story-based Strategy (formerly smartMeme) offers training and direct support in social change storytelling, framing, narrative power analysis and participatory message development. The organization has a decade of experience providing customized training and consulting that builds long-term movement leadership to "change the story" in the news media and in the halls of power. CSS partners with shared-mission foundations to provide trainings for grantee cohorts, sectors, and multi-stakeholder alliances.

The Communications Network was formed over 20 years ago as a volunteer association, and today is a stand-alone nonprofit that supports foundations and nonprofits to improve lives through the power of smart communications. Its membership represents a wide range of foundation and nonprofit communications leaders and consultants from around the world. The Communications Network collects and shares evidence of how communications is used to advance program goals and organizational mission; connects communications professionals working in philanthropy to each other for guidance and mentoring; and regularly holds webinars and an annual conference. Its website also contains useful tips and tools and other content focused on communications practices.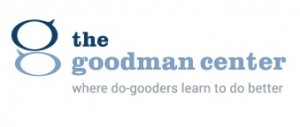 The Goodman Center is a communications consulting firm that helps public interest groups, foundations, and progressive businesses reach more people more effectively. Director Andy Goodman is author of Storytelling as Best Practice and other publications.

Grantmakers in the Arts has a mission to provide leadership and service to advance the use of philanthropic resources on behalf of arts and culture." The organization has an area dedicated to the arts and social justice.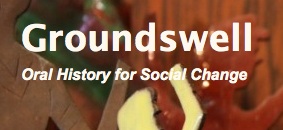 Groundswell: Oral History for Social Change is a network of oral historians, activists, cultural workers, community organizers, and documentary artists. The network uses oral history and narrative in creative, effective and ethical ways to support movement building and transformative social change.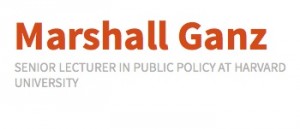 Marshall Ganz is an organizer, writer, and senior lecturer at the Kennedy School of Government at Harvard University, and devised the Public Narrative method of team leadership development. Read his 2009 Sojourners article on "Why Stories Matter." His book Why David Sometimes Wins: Leadership, Organization and Strategy in the California Farm Worker Movement was published in 2009.

Media Impact Funders (formerly Grantmakers in Film + Electronic Media) is an affinity group comprised of funders representing foundations, government agencies, donor affinity groups, philanthropic advisors, and individual donors. We enhance the quality and quantity of grantmaking to foster the creation and deployment of media for social change. We serve as a source of learning for grantmakers concerned with media; a catalyst for philanthropic partnership and networking; and a primary convener for media and technology related philanthropy.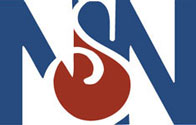 National Storytelling Network is a member-driven organization dedicated to advancing the art of storytelling—as a performing art, a process of cultural transformation, and more. NSN administers the Brimstone Award for Applied Storytelling, which focuses on the transformational properties of storytelling, and aims to increase understanding of the ways storytelling can promote change in individuals and communities.

Threshold Collaborative uses stories to promote personal, organizational and community change. The group's work develops insight, strengthens empathy, promotes healing and understanding, surfaces knowledge, documents history and designs solutions that address challenges in today's world. The group integrates story sharing, photography, video and public art projects to document, explore and learn about issues from the perspective of resident experts – the people living, working and going to school in our communities. This human centered design builds sustainable change from the roots up.