"Who Are You?" — Encounters Between Very Different People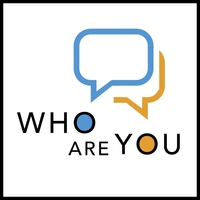 "There isn't anyone you couldn't love once you heard their story." — Peace activist Mary Lou Kownacki
Who for you is "the other"? Someone whose life experience is radically different from your own. The type of person you strongly disagree with politically or otherwise. The type of person you just do not understand.
Launching in 2016, "Who Are You?" is an experiment in the limits and possibilities of human understanding. It is a series of ten sets dialogues, each between two people. The first person in the series chooses someone very different than him or her to have a dialogue with, and they talk; the second person chooses a third, and they talk; and so on. The dialogues will be recorded and used as the raw material for a multimedia website and an educational curriculum.
Special thanks to the Germanacos Foundation for support to launch the "Who Are You?" project
Visit the project website: www.WhoAreYouProject.org.